Ovid Therapeutics and Ligand Pharmaceuticals Enter into a $30 Million Agreement for a 13% Interest in Soticlestat Royalties and Milestones Extending Ovid's Cash Runway into 2026
Ligand will receive 13% of all soticlestat royalties and milestone payments owed to Ovid
Ovid secures a $30 million non-dilutive capital infusion from Ligand, which Ovid expects to extend its cash runway into 2026 while simultaneously retaining 87% of the interest in soticlestat
Transaction provides further validation of soticlestat as a potential treatment for Lennox-Gastaut syndrome and Dravet syndrome
NEW YORK and SAN DIEGO, Oct. 18, 2023 (GLOBE NEWSWIRE) -- Ovid Therapeutics Inc. (NASDAQ: OVID), a biopharmaceutical company dedicated to developing medicines that transform the lives of people with rare epilepsies and seizure-related disorders, and Ligand Pharmaceuticals Incorporated (NASDAQ: LGND) today announced that Ligand has acquired a 13 percent portion of the royalties and milestones owed to Ovid related to the potential approval and commercialization of soticlestat. In return, Ovid will receive a $30 million payment, less certain reimbursable expenses.
"We are pleased to partner with Ligand which recognizes the potential value of our royalty and milestone payments associated with soticlestat," said Jeffrey Rona, Chief Business and Financial Officer of Ovid. "Ligand conducted an extensive review of the comprehensive scientific and development program supporting soticlestat, and together, we structured a creative and customized transaction that enables both parties to benefit in soticlestat's expected future success while simultaneously enabling Ovid to propel our current pipeline of potential first-in-class or best-in-class neurological and anti-seizure medicines."
Prior to the transaction with Ligand, Ovid's cash runway was expected to last into 2025, during which time five clinical and regulatory milestones are anticipated for its pipeline programs. With this additional, non-dilutive capital infusion from Ligand, Ovid anticipates that its cash runway is expected to last into 2026 and will enable the expansion of its clinical programs.
"We are delighted to add soticlestat to our growing portfolio of royalty assets. This transaction exemplifies our strategy of investing in differentiated programs and premier teams in therapeutic areas with high unmet need. Our strategy is to offer investors exposure to a diversified set of potential future revenue streams that are diligenced by our team of experts," said Todd Davis, CEO of Ligand. "Financially, Ligand's investment in soticlestat when added to our portfolio, and coupled with our stated aim to pursue many future deals like this, offer Ligand investors the potential for high margin growth for years to come."
Ovid sold its rights in soticlestat to Takeda in 2021 and received an upfront payment of $196 million. Under that agreement, Ovid is eligible to receive regulatory and commercial milestone payments of up to $660 million, as well as tiered royalties on global net sales of soticlestat at percentages ranging from the low double-digits up to 20%, if soticlestat is approved and successfully commercialized. Takeda is currently studying soticlestat in two pivotal Phase 3 trials for people with Lennox-Gastaut syndrome (LGS) and Dravet syndrome (DS) and announced that it anticipates regulatory filings for soticlestat in its fiscal year 2024. Ovid has no ongoing obligations or costs associated with the development of soticlestat.
About Soticlestat (TAK-935)
Soticlestat is a potent, highly selective, first-in-class inhibitor of the enzyme cholesterol 24-hydroxylase (CH24H), with the potential to reduce seizure susceptibility and improve seizure control. CH24H is predominantly expressed in the brain, where it converts cholesterol into 24S-hydroxycholesterol (24HC) to adjust the homeostatic balance of brain cholesterol. 24HC is a positive allosteric modulator of the NMDA receptor and modulates glutamatergic signaling associated with epilepsy. Glutamate is one of the main neurotransmitters in the brain and has been shown to play a role in the initiation and spread of seizure activity. Recent literature indicates that CH24H is involved in over-activation of the glutamatergic pathway through modulation of the NMDA channel and that increased expression of CH24H can disrupt the reuptake of glutamate by astrocytes, resulting in epileptogenesis and neurotoxicity. Inhibition of CH24H by soticlestat reduces the neuronal levels of 24HC and may improve excitatory/inhibitory balance of NMDA channel activity. Soticlestat is currently being evaluated by Takeda in two, pivotal, randomized, placebo-controlled trials in Lennox-Gastaut syndrome (SKYWAY) and Dravet syndrome (SKYLINE). For more information about the status of SKYWAY and SKYLINE, please visit: www.clinicaltrials.gov.
About Dravet Syndrome and Lennox-Gastaut Syndrome
Dravet syndrome and Lennox-Gastaut syndrome are types of developmental and epileptic encephalopathies (DEEs), a heterogeneous group of rare epilepsy syndromes. Dravet and Lennox-Gastaut syndrome typically become apparent during infancy or early childhood and are highly refractory to many antiseizure medications.
Dravet syndrome is most commonly caused by a genetic mutation in the SCN1A gene and affects approximately 1 in 15,000 to 1 in 21,000 people in the United States. Dravet syndrome is characterized by prolonged focal seizures that can evolve to convulsive tonic-clonic seizures. Children with Dravet syndrome experience developmental disabilities as seizures increase. Other common symptoms include changes in appetite, difficulty balancing and a crouched gait when walking.
Lennox-Gastaut syndrome is estimated to affect approximately 1 in 11,000 people in the United States. Lennox-Gastaut syndrome is a heterogeneous condition and characterized by several different types of seizures, most commonly atonic (drop), tonic and atypical absence seizures. Children with Lennox-Gastaut syndrome may also develop cognitive dysfunction, delays in reaching developmental milestones and behavioral problems. Lennox-Gastaut syndrome can be caused by a variety of underlying conditions, but in some cases no cause can be identified.
About Ligand Pharmaceuticals
Ligand is a biopharmaceutical company enabling scientific advancement through supporting the clinical development of high-value medicines. Ligand does this by providing financing, licensing our technologies or both. Our business model generates value for stockholders by creating a diversified portfolio of biotech and pharmaceutical product revenue streams that are supported by an efficient and low corporate cost structure. Our goal is to offer investors an opportunity to participate in the promise of the biotech industry in a profitable and diversified manner. Our business model is based on funding programs in mid- to late-stage drug development in return for economic rights and licensing our technology to help partners discover and develop medicines. We partner with other pharmaceutical companies to leverage what they do best (late-stage development, regulatory management and commercialization) in order to generate our revenue. Our Captisol® platform technology is a chemically modified cyclodextrin with a structure designed to optimize the solubility and stability of drugs. We have established multiple alliances, licenses and other business relationships with the world's leading pharmaceutical companies including Amgen, Merck, Pfizer, Jazz, Takeda, Gilead Sciences and Baxter International. For more information, please visit www.ligand.com.
Follow Ligand on X (f/k/a Twitter) @Ligand_LGND.
We use X and our investor relations website as a means of disclosing material non-public information and for complying with our disclosure obligations under Regulation FD. Investors should monitor our X account and our website, in addition to following our press releases, SEC filings, public conference calls and webcasts.
About Ovid Therapeutics
Ovid Therapeutics Inc. is a New York-based biopharmaceutical company striving to conquer seizures and intractable brain disorders with courageous science. The Company is advancing a focused pipeline of targeted small molecule candidates to modulate the intrinsic and extrinsic factors involved in neuronal hyperexcitation, which can cause seizures and other neuropathological symptoms. Ovid is developing: OV888, a potent and highly selective ROCK2 inhibitor, for the potential treatment of lesions associated with cerebral cavernous malformations; OV329, a GABA-aminotransferase inhibitor, for the potential treatment of treatment-resistant seizures; and OV350, a direct activator of the KCC2 transporter, for the potential treatment of epilepsies. In addition, the Company's ROCK2 inhibitor and KCC2 activator portfolios have the potential to treat other neurological conditions. Ovid also maintains a significant financial interest in the future regulatory development and potential commercialization of soticlestat, which Takeda is responsible for advancing globally. Soticlestat is a cholesterol 24-hydroxylase inhibitor, which is currently in Phase 3 trials for Dravet and Lennox-Gastaut syndromes. For more information about these and other Ovid research programs, please visit www.ovidrx.com.
Forward-Looking Statements
This press release includes certain disclosures by Ovid that contain "forward-looking statements," including, without limitation: statements regarding the potential use and development of OV329, OV888, OV350; the libraries of ROCK2 inhibitors and KCC2 compounds in Ovid's portfolio; the potential therapeutic opportunity of OV329, OV888 and other ROCK2 inhibitors and OV350 and other KCC2 inhibitors; the potential opportunity for soticlestat; the timing of Takeda's two pivotal Phase 3 trials evaluating soticlestat for Dravet syndrome and Lennox-Gastaut syndrome; and Ovid's expectations regarding the duration of its cash runway and the expectation that it will support the advancement of Ovid's pipeline. You can identify forward-looking statements because they contain words such as "anticipates," "believes," "expected," "intends," "may," "plan," "potentially," "seek," "strive," and "will," and similar expressions (as well as other words or expressions referencing future events, conditions or circumstances). Forward-looking statements are based on Ovid's current expectations and assumptions. Because forward-looking statements relate to the future, they are subject to inherent uncertainties, risks and changes in circumstances that may differ materially from those contemplated by the forward-looking statements, which are neither statements of historical fact nor guarantees or assurances of future performance. Important factors that could cause actual results to differ materially from those in the forward-looking statements include, without limitation, uncertainties inherent in the preclinical and clinical development and regulatory approval processes, risks related to Ovid's ability to achieve its financial objectives, the risk that Ovid may not be able to realize the intended benefits of its technology or its business strategy, or risks related to Ovid's ability to identify business development targets or strategic partners, to enter into strategic transactions on favorable terms, or to consummate and realize the benefits of any business development transactions. Additional risks that could cause actual results to differ materially from those in the forward-looking statements are set forth under the caption "Risk Factors" in Ovid's Quarterly Report on Form 10-Q filed with the Securities and Exchange Commission ("SEC") on August 4, 2023, and in future filings Ovid makes with the SEC. Any forward-looking statements contained in this press release speak only as of the date hereof, and Ovid assumes no obligation to update any forward-looking statements contained herein, whether because of any new information, future events, changed circumstances or otherwise, except as otherwise required by law.
This news release also contains forward-looking statements by Ligand that involve risks and uncertainties and reflect Ligand's judgment as of the date of this release. Words such as "plans," "believes," "expects," "anticipates," and "will," and similar expressions, are intended to identify forward-looking statements. These forward-looking statements include: the potential opportunity for soticlestat; the timing of Takeda's two pivotal Phase 3 trials evaluating soticlestat for Dravet syndrome and Lennox-Gastaut syndrome; and statements regarding Ligand's strategy and potential future financial growth. Actual events or results may differ from Ligand's or its partner's expectations due to risks and uncertainties inherent in Ligand's and its partner's business, including, without limitation: Ligand and Ovid are dependent on Takeda to successfully develop and commercialize soticlestat; risks relating to the development and regulatory approval process for soticlestat; changes in the size and nature of the market for soticlestat, including potential competition, patient and payer perceptions and reimbursement determinations; Ligand may not receive expected revenue under this agreement or others; Ligand or its partners may not be able to protect their intellectual property, and patents covering certain products and technologies may be challenged or invalidated; and other risks described in Ligand's prior press releases and filings with the Securities and Exchange Commission available at www.sec.gov. Ligand disclaims any intent or obligation to update these forward-looking statements beyond the date of this release. This caution is made under the safe harbor provisions of the Private Securities Litigation Reform Act of 1995.
Contacts
Ovid Therapeutics:
Argot Partners (On behalf of Ovid)
Maeve Conneighton
212-596-7231
[email protected]
Ligand Pharmaceuticals:
Simon Latimer
[email protected]
(858) 550-7766
X Handle: @Ligand_LGND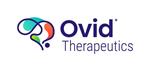 Source: Ovid Therapeutics Inc.

Released October 18, 2023